Who coordinates our projects?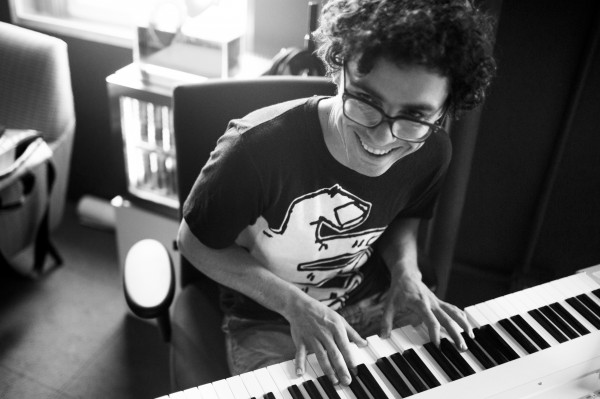 Leo Aldrey is a passionate explorer of all forms of artistic expression through sound and music. He spends most of his time composing, recording, producing and mixing.  In his creative works he searches for purpose, utilizing techniques resulting in a musical expression which combine traditional artisanship with technological mechanics. As a multi-instrumentalist and sound engineer he enjoys taking care of every detail from the birth of an idea to its final form.
Combining his extensive background in music technology with musical training in jazz and composition, Leo Aldrey has worked in many music and sound design projects including: documentaries, advertisement, apps, cartoons, installations, animations, films and also composing and producing albums for other artists.
He has participated in international music events such as Red Bull Music Academy in New york and Sonar Festival in Barcelona, as well as international recording projects with artists worldwide.  He works recording in live and in-studio sessions based in his hand-built, world-class sound and design studio in Barcelona, Spain.
What we do?
Music Production for Film, TV, commercials, internet videos, documentary and installation
We are inspired by image. We love to score, perform and produce music for it.
Sound design and Foley
We sculpt sounds combining organic recording with synthesis and signal processing.
Music Consulting and audio post-production
Searching music that suits the emotions and ideas you want to communicate. Doing the appropriate edits to suit your narrative. Using audio-postproduction techniques to truly adapt the piece to the atmosphere of the video. Combining all the elements to obtain a well rounded audiovisual piece
Voice over and  vocalist recording
Male and female narrators and singers (english and spanish)
Live instrument recording
Guitar, Ukelele, Piano, Drums, Percussion, Strings, Horns and Woodwinds
Mixing and Mastering
Mixing studio with digital technology. Vocal tunning.
Songwriting and composing services
Arrangements, Music Charts, re-harmonization.
What we charge?
Commercial projects
Give us and idea HERE of how can we help you and we are happy to make a quote.
Non-profit projects
We love contributing with our sound and music to projects we believe are making this a better place. If you have a non-profit project in which we can help please send us your idea!
Studio sessions
Is great to work with other musicians in our studio. Everything we have, from technical or musical knowledge to equipment is available for you at the following prices:
1 hour –> 25 euros
4 Hour pack –> 80 euros
8 hour pack –> 140 euros
Contact
We are in Barcelona next to the Sagrada Familia!